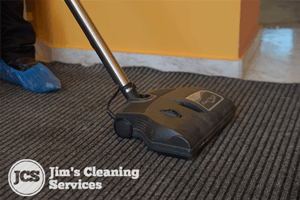 Your carpets' longevity depends on how clean you keep them. No matter how many times you vacuum the carpeted areas, time and constant traffic have their bad impact. Dust, stains and allergens pile up within the fibers every single day and only a professional carpet cleaning has the means to treat them. Whether you have decorative rugs or standard carpet strips in your hallways, this is a cleaning service ready to return back the bright colors and distinctive scent of the fabric.
The key to successful carpet cleaning is experience and proper equipment. Carpets and rugs come in an impressive number of textiles, colors and fiber types, and every one of them demands a special treatment. That's why our technicians will assess the material before the cleaning, to make sure the end result will have a maximum effect.
Synthetic carpets are cleaned with powerful steam cleaning (hot water extraction) method. During the process, hot water solution under pressure is injected deep into the base of the carpet. It breaks down dirt particles, lifts stains and kills bacteria. At the end, the machine extracts the excess moisture to help your carpets dry out in a couple of hours. Of course, you can open a door or a window in the room to speed up the drying process.
Safe and Effective Upholstery Cleaning in Sandy Springs GA
Your soft furniture has a crucial role in your home. It brings comfort and coziness, and improves the overall look of every room. Caring for your upholstery has to be a top priority in your home maintenance checklist. Simply vacuuming every once in awhile can't achieve the deep clean effect one visit from a professional upholstery cleaning team can.
So, take advantage of our efficient services, sanitize and preserve your sofas and armchairs. Our technicians operate with advanced cleaning machines and eco-friendly detergents. This guarantees a thorough clean, long lasting results and additional health benefits.
Depending on the type of the upholstery you have, two main techniques can be used. For synthetic materials – a standard steam cleaning. It's a powerful water treatment that removes even the toughest stains and oldest dirt. Natural fibers, however, get a gentle treatment with one goal in mind – preserve the textile. The dry cleaning method doesn't use water solutions, but a special enzyme powder. It binds with all dirt and dust, making it easy to be extracted later with a powerful vacuum machine.
Work With Our Carpet and Upholstery Cleaners in Sandy Springs GA
Your carpets, rugs, sofas and armchairs will look like brand new after just one visit
Careful assessment will ensure preservation and protection of the material
Our technicians have all the necessary training and experience
Comprehensive insurance protection for your peace of mind
A great addition to your house cleaning or move out cleaning appointments
Ask for our special offers when you book more cleaning services at the same time
Get instant price estimates on

(770) 285-7093

now
No More Stains For Every Carpet and Sofa in The Following ZIP Codes
Sandy Springs GA: 30328, 30338, 30350
Roswell GA: 30075, 30076
Alpharetta GA: 30004, 30005, 30009
Johns Creek GA: 30022
Norcross GA: 30071, 30092, 30093
Brookhaven GA: 30319